Peer Intelligence | Spring 2023
Hot topics in pension administration
Before every PABS conference, we ask clients what is top of mind in their organizations. Two areas that were mentioned by many in 2022 were Human Resources (HR) and Robotic Process Automation (RPA).
HR has been a hot topic, especially in a post-pandemic era, and not only for the Pension industry but for many others. Commonly heard among our clients: a very tight labour market, especially for experienced (pension) staff, employees leaving for contract work that pays more or more flexible work arrangements, the Great Resignation. Some solutions that have been implemented: successfully implementing hybrid work locations, new channels for interactions, offering mental health and wellbeing programs to staff, and expanding the hiring region (outside a system's own metropolitan area).
RPA is an emerging area, and it has become a hot topic as well with robots trained to perform basic, repeatable tasks such as data entry, calculations, and letter generation, saving up thousands of hours of work, while freeing up employees to deal with more complex work that requires human intervention or judgment. Follow the conversation in the PIN and at the conference. We will discuss more on these topics soon.
To further expand on these key topics, we have uploaded a few polls on the PIN. This is a new feature we have built into the network that you can immediately use for your benefit. Here are some preliminary results of polls regarding HR and RPA. The polls are still open. Cast your vote before they close!
To complete our Human Resources poll, click here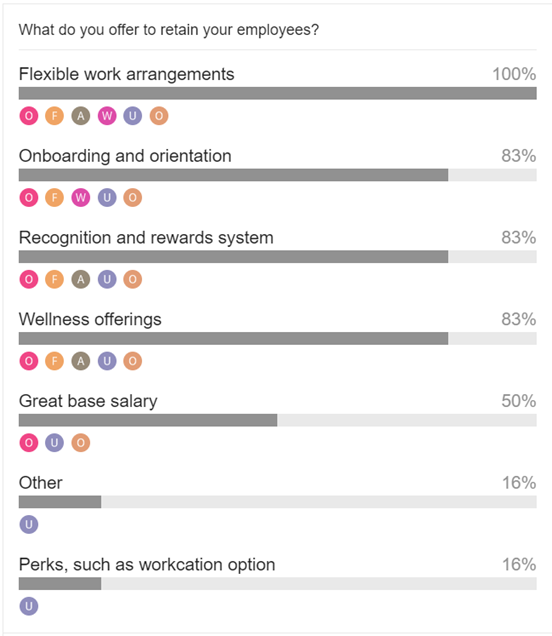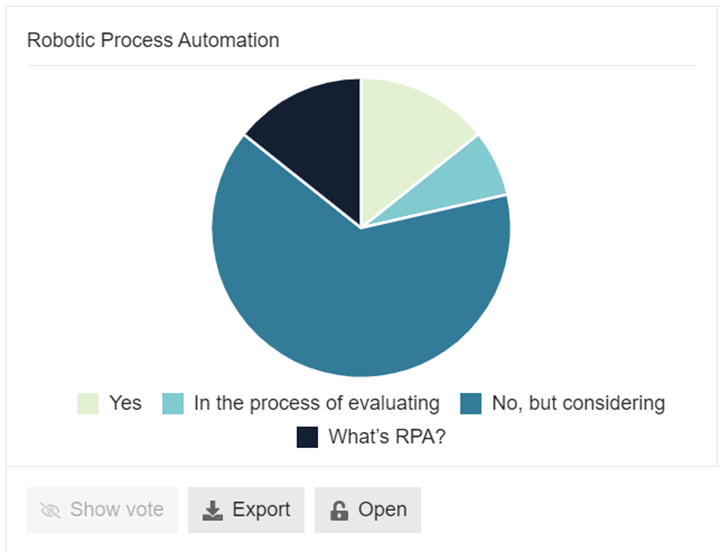 Thanks for reading and casting your vote!.
If you would like to know more or receive access to the PIN, email me at yvette@cembenchmarking.com, contact your relationship manager, or contact us here.
If you are a client and would like to log in, click here
Peer Intelligence | Spring 2023